The Artists
Vladimir Kush was born on the northern edge of Moscow, near the forest-park Sokolniki where in patriarchal times Russian Tsars were engaged in falconry. By age 7 he was attending public school in the first half of the day and art classes until late in the evening. At 17 Vladimir was admitted to the prestigious Moscow Art Institute followed by two years in the Russian Military. In 1990 after a successful show in Germany, he traveled to Los Angeles with 20 paintings realizing a childhood dream. Initially he resorted to drawing portraits on the pier in Santa Monica, sometimes having to sleep on benches. In 1993 a French art dealer noticed Vladimir's work and he experienced great success with his first big exhibition in Hong Kong. In the years following, the art of Vladimir Kush has become known world wide and he has settled on Maui. Apart from being featured in many galleries world wide he also owns several of his own, and has branched out from painting to other art forms that express his visionary ideas.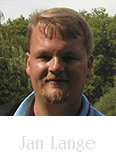 Jan Lange is the president and owner of J.S.Lange Productions, near Philadelphia PA. Jan specializes in Animation and CG effects for film and video, and created the majority of the animation and effects for Metaphorical Voyage as well as being the producer. Jan was born in Bloemfontein, South Africa and moved to the United States in the 1980's with his parents. After completing a degree in electrical engineering Jan pursued a career in software development, but eventually swapped his programmer cap for an artist beret. Jan has also directed several short pieces and routinely consults on external productions. . Jan was a long-time fan, and met Vladimir Kush in late 2004 during a visit to his gallery in Lahaina, HI. Jan mentioned that he thought the art was very "animatable", after purchasing some paintings. Vladimir contacted Jan 6 months later and they did some animations for Kush Fine Art galleries. Eventually after receiving great feedback from the public, the idea for Metaphorical Voyage was born.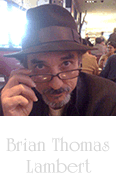 Brian Thomas Lambert composed and performed all the music in Metaphorical Voyage. As a film composer, Brian has scored Universal Pictures' The Sci-Fi Boys, narrated by Peter Jackson, of King Kong and Lord of the Rings fame. The film features Steven Spielberg, George Lucas and Ray Bradbury, and won the Saturn Award in 2006 for the best Sci-Fi DVD release. Brian also composed "Gift of Love," performed by Grammy Award winning artist Randy Travis in the closing credits of the Sony feature, Baby Geniuses. Recently Brian scored the controversial feature film Jesus in India distributed by Universal Pictures, and Preparing for a Healing Passage, featuring interviews with the Dalai Lama, Baba Ram Dass, Sri Daya Mata and Elizabeth Kubler-Ross. Apart from the music, Brian also mastered and mixed the audio and developed several of the sound effects for Metaphorical Voyage.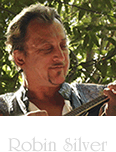 Robin Silver is a musician, composer, arranger, performer, artist and audio engineer. Having met Jan Lange in 2005 through a mutual West Coast artist friend, Robin and Jan began a cross country correspondence of art, animation, philosophy, and life. Robin had recently composed and performed the music for the award winning DVD "The Illuminated Chakras". This acclaimed work was mixed and mastered by Robin in 5.1 surround and produced in seven different languages for international distribution. Other projects have included the independent film "God Wears My Underwear", several web short films, as well as CDs of his own music compositions such as the Tantric Flute gem, "Full Moon, Hollow Bone". Robin is owner and lead engineer of Archer Audio Systems, utilizing his talents with recording and live performances of musicians, spoken word artists, theatre and dance companies. Robin's piano composition is heard during the Gallery of Vladimir Kush's art on "Metaphorical Voyage".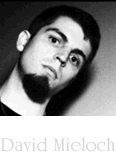 Dave Mieloch is a composer and sound effects designer who has been involved in the creation and customization of all forms of digital media since 2000. Both his parents were professional musicians, and created a supportive environment for experimenting with musical instruments and writing. Dave figured out how to combine his love of music with computers by the time he was 10. This passion eventually led to acquiring a degree in Music Theory and Composition at West Chester University. Dave has created musical compositions and sound design for films, commercials, video logos, video games, modern dance, instrumentalists, vocalists, ensembles, animation, theatre, web sites, multimedia, and genre specific albums sold to DJs. Dave is also the creator of The Absurdist Revolution, a wild controversial live outdoor performance event that is executed by a large cast in a public place, without the permission of the authorities. Dave created the sound effects for Metaphorical Voyage. and score for the Spider Animation.
Iasos (pronounced ya' sos) is a creator of celestial, heavenly, inter-dimensional music for those who cherish beauty, love and ecstasy. He is one of the original founders of "New Age" music and his angelic sounds are uniquely recognizable and refreshing. Iasos has won numerous awards for his music which include the albums Angelic Music, Elixir and Realms of Light. More recently, Iasos has shifted his creative focus to adding beautiful visuals to his music which will be released as a DVD also titled Realms of Light. This newfound talent is expressed in some of the 2D animations and particle affects that are included Metaphorical Voyage.
The artists above contributed to this film. Please click on an artist icon to read more about them