More Information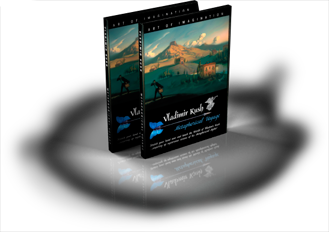 Metaphorical Voyage Now Available!
Metaphorical Voyage is now available on DVD and on sale at Amazon.com.
Metaphorical Voyage on DVD
The DVD Includes:
The Animated Film "Metaphorical Voyage"
Comprehensive gallery of over 190 paintings with original music
Continually scrollable painting list
Infinite play option on main feature and gallery
Main feature and gallery playable with subtitled names of paintings
Gallery Spider Animation included due to customer demand
Vladimir Kush Paintings - Kush Fine Art - Posters
Paintings, limited edition prints, and more information about Vladimir Kush, can be found at the Kush Fine Art site www.vladimirkush.com. Posters of Vladimir Kush art are not currently available anywhere.
Artist Info
More information about the other artists can be found at the following links: Jan Lange, Brian Thomas Lambert, Iasos, Robin Silver.